Women's Surf Hotline Phonebooth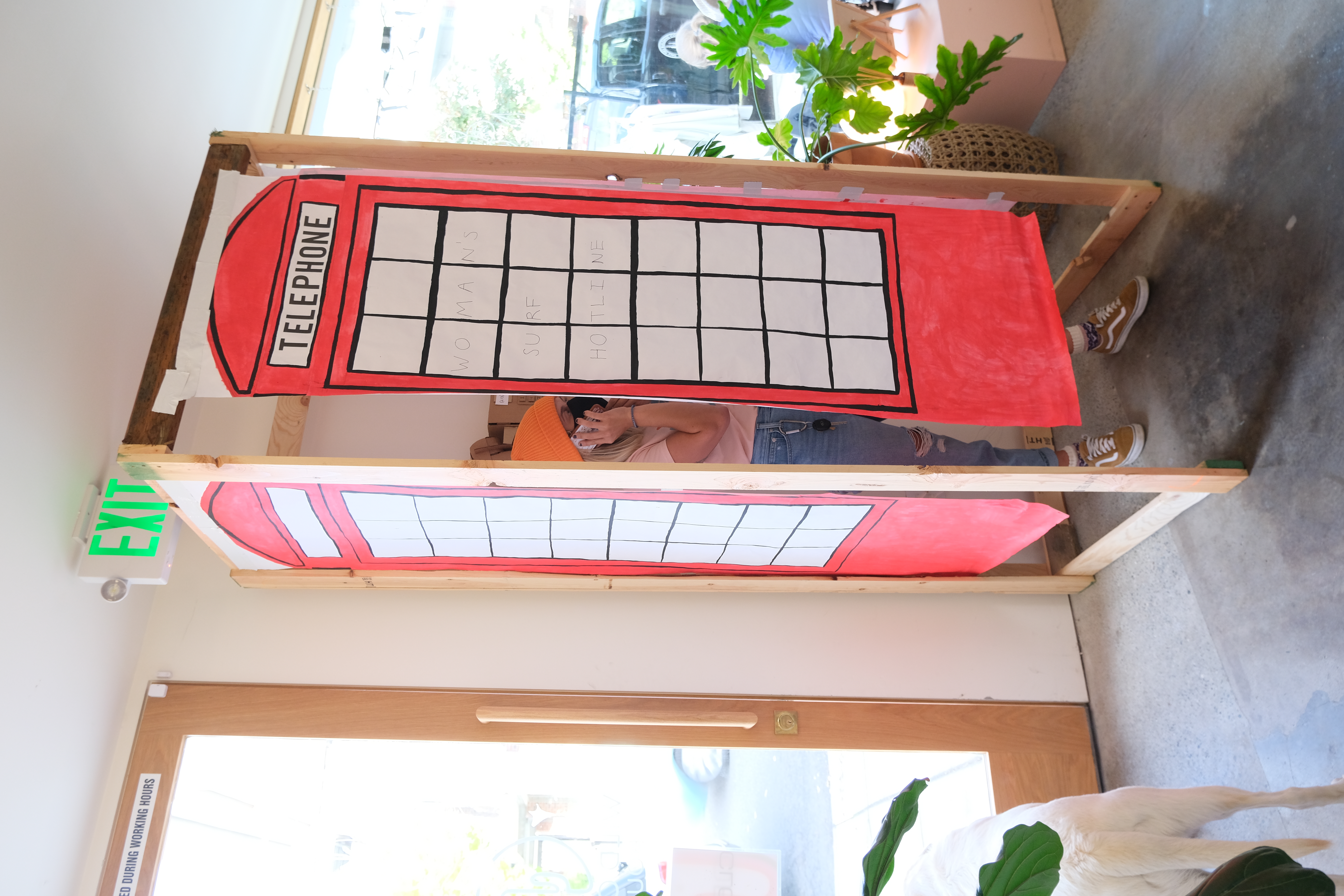 Women's Surf Hotline Phonebooth (2020)

It was a collaboration with artist Emma Duehr who designed the physical installation and painted, Will Oneill who constructed the wood part of installation, and Anna Dimond who recived the phone calls and talked with the surfers on the phone.

This socially engaged installation featured a phone booth at a Sea Together Magazine event in October 2020. Particpants (women surfers) could go into the phone booth and call the phone number to talk with someone on the hotline about their experiences as a women surfer. The hotline is geared towards people who have been affected by the white patriarchy in surf culture.